Shaft Mounted Couplings: Type SM
These are shaft mounted fluid couplings with flexible coupling on one end.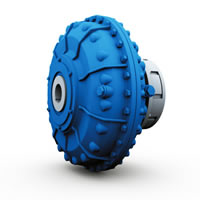 Range: Smallest 4 kW @ 4 pole up-to Largest 2000 Kw @ 6 pole.
Aluminium body for standard applications
Steel body for underground mining applications with Viton seals and Viton spider.
Available as basic 'SM' without Delay Fill or as 'SMD' with Delay Fill or as 'SM-DX' with Extended Delay Fill Chamber.
Also available with brake drum from 200 mm to 500 mm diameter.
Optionally available with Thermal Protection System in addition to Fusible Plug.
Available ready to fit couplings bored and keyed for driver and driven end shafts.
Performance Data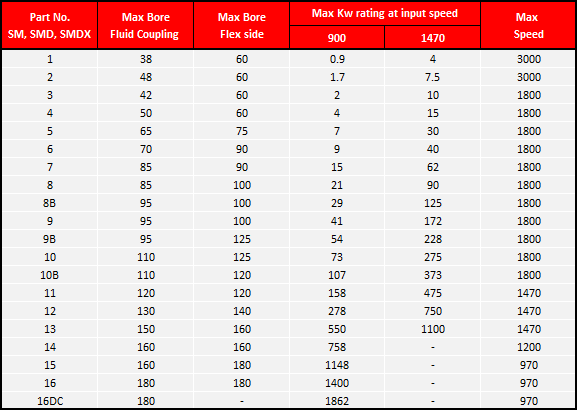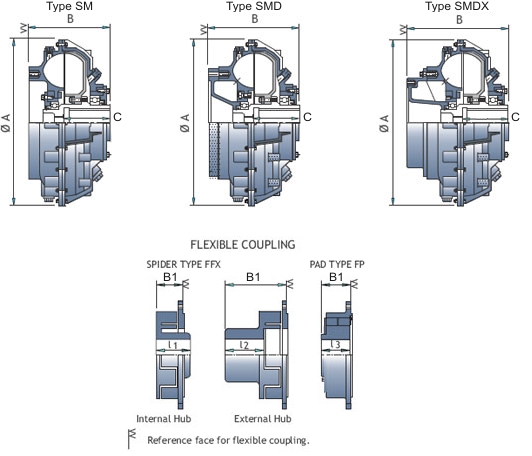 Dimensional Data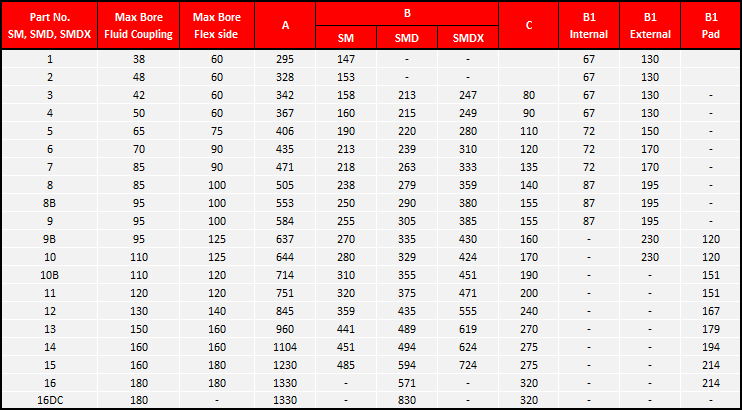 Download