Mobile Machinery: Type HLN
Fluidomat offers drain type fluid couplings HLN-LC for combustion engine drives. The coupling is enclosed into a stationary housing which is connected to the engine by SAE housing. Suitable flexible coupling is provided for connection to engine flywheel.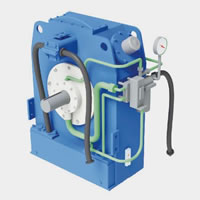 It is featured to meet the requirement of power take off unit with all the advantages of fluid coupling.
Available with electrically operated bypass valve to achieve continuous clutching and declutching duties.
Range: 3 models suitable for wide range of power up to 800 kW.
Performance Data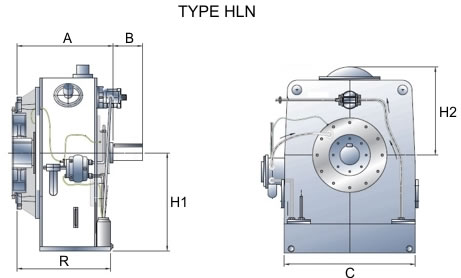 Dimensional Data

Download