Shaft Mounted Couplings: Type SMP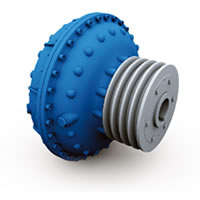 Pulley type fluid coupling for Belt Drive.
Available from 90 kW @ 4 pole upto 450 kW @ 4 pole.
Wide range of pulley diameters available.
Comes with inbuilt delayfil chamber.
Fusible plug blow off temperature is 130 degrees C as standard and optional is 160 degrees C.
Aluminium body with pulley in cast iron.
Available ready to fit coupling with fitted pulley and bored and keyed to suit motor shaft.
Performance Data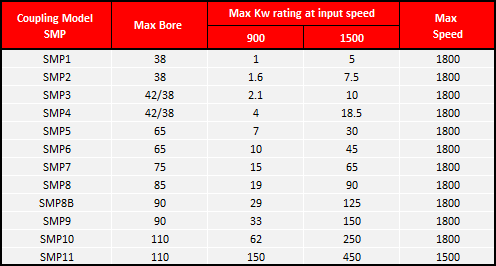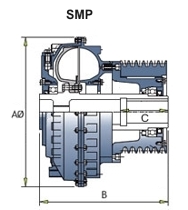 Dimensional Data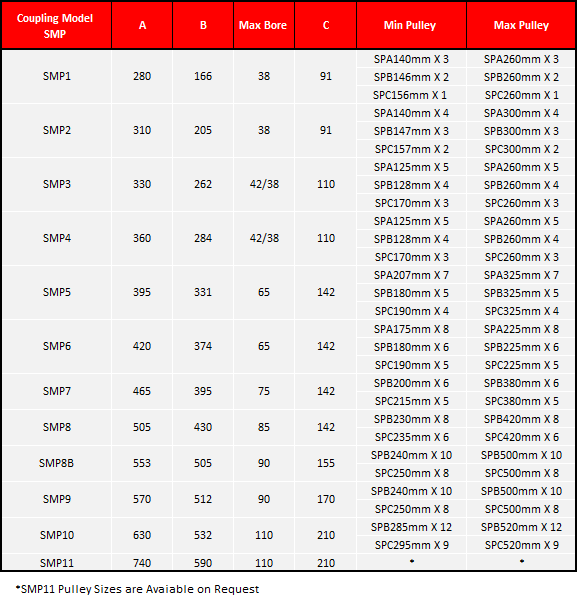 Download