Pulley Design: Type ALFA-P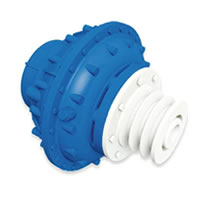 ALFA-P are for belt drive and are offered in different executions of with or without delayfil chamber. These couplings can be supplied with a pulley as specified by the customer, Normally a V-Pulley is supplied but designs with Timing pulleys are also available.
Range: From 10 kW @ 4 pole to 62 kW @ 4 pole.
Fluid coupling with aluminium body and pulley in cast iron.
Fusible plug blow off temperature 130 degrees C as standard, optional 160 degrees C.
Available ready to fit coupling with fitted pulley and bored and keyed to suit motor shaft .
Performance Data

Dimensional Data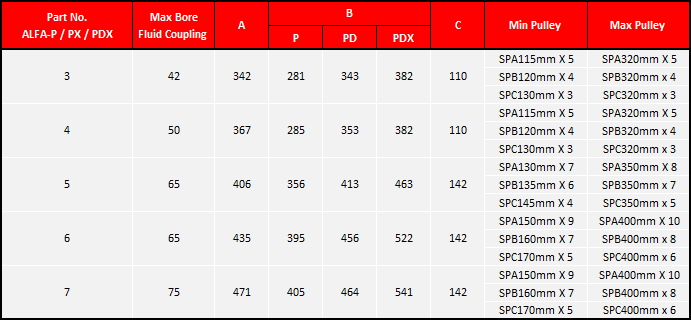 Download